Welcome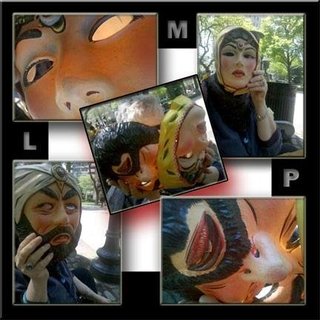 Professional writer and forever Jersey Girl Maralyn Lois Polak is an award-winning, eclectic, and unconventional American author, editor, columnist, screenwriter, performance poet, spoken word artist, novelist, journalist, workshop leader, and cartoonist.

In collaboration with architect Benjamin Nia, she co-created the 25-minute documentary My Hometown: Preservation or Development? on the threatened demolition of "Rindelaub's Row," a quartet of 19th century buildings near Philadelphia's historic Rittenhouse Square, and preservationists' struggles to save them from a developer's wrecking ball to build yet another skyscraper condo for the rich.

Her newest novel, RX 4 A BF (PRESCRIPTION FOR A BOYFRIEND) was a winner of National Novel-Writing Month and is currently seeking publication. Its literary predecessor, her experimental online meta-novel, IMAGINARY PLAYMATES/Man in Her Mind: Further Adventures of Boris and Natasha, was serialized weekly for six months on the noted former political-literary website FemmeSoul.Com. And she has also completed several cartoon books also currently seeking publication, including Anoushka on Her Deathbed: 101 Cartoons From the Abyss.

As a performer, she's presented her original one-woman shows BITCH and NAUGHTY NARRATIVES on various occasions at the Philadelphia Fringe Festival. And for two years in a row, her book of tragicomic food-love poems, The Bologna Sandwich and other poems of Love and Indigestion, were made into a menu and served at romantic cafes for Philadelphia's prestigious Book and the Cook restaurant festival.

She's reviewed books for the New York Times and guested twice on NPR's FRESH AIR to discuss the art of interviewing with Terry Gross. Her journalistic career also includes a long stint with the mainstream media. For more than two decades she wrote a nationally syndicated weekly celebrity interview magazine column with 2.4 million readers, praised for her ability to "go up the aorta and into the ego" as a nationally syndicated weekly celebrity interview columnist for Knight-Ridder and the now-defunct Sunday Magazine of The Philadelphia Inquirer, where she created more than 1,200 columns.

Subsequently, as a commentary columnist for the online news site WorldNetDaily during a decade as one of their few progressive contributors, she wrote more than five hundred political satire opinion pieces in her sometimes controversial weekly column called Left-Handed.

Her quirky reviews, essays and opinion editorials have appeared in The New York Times, Chicago Tribune, Reader's Digest, Andy Warhol's Interview, The San Jose Mercury News, and elsewhere.

Currently she's the proprietor of THE GREEN EDITRIX: Prompt, Paperless, Professional, providing complete full-service editing, interviewing, research, rewriting, proofreading, copy-editing services for individuals and companies. Everything from by-lined magazine articles and Internet columns, speeches, reports, blogs. Editing clients include various authors with successfully published books, as well as screenwriters, school administrator, real estate guru, radio station manager, an arts administrator, an airline pilot, a Hypnotherapist, an Emergency Room physician, an inter-faith minister, a mail-room clerk for a major Manhattan book publisher, and a Buddhist acolyte.